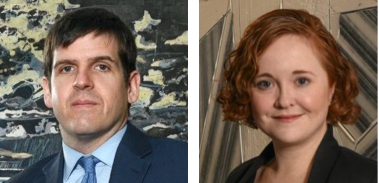 Cooper, Sandler, Shime & Bergman LLP is delighted to announce that Wayne Cunningham and Amanda Ross have become partners with the firm.  Their history of exceptional advocacy on behalf of their clients will make them excellent additions to the partnership.
---
About Cooper Sandler Shime & Bergman LLP
Toronto Criminal Defence Lawyers
Cooper, Sandler, Shime & Bergman LLP has been practising criminal law in the trial and appellate courts since 1953. The firm has extensive experience defending allegations of white-collar crime. It also has wide experience in the defence of homicide, drug charges, and sexual assault cases. Its aim is to provide expert legal advice and skilful representation of its clients' interests in the criminal courts. All of the lawyers at CSSB LLP have assisted clients before every level of court in Ontario, including the Ontario Court of Appeal and the Supreme Court of Canada.
The firm's founder was the late Austin Cooper, recipient of the G. Arthur Martin Medal, awarded by the Criminal Lawyers' Association for his contributions to criminal justice. Mark Sandler, the firm's senior partner, is also a recipient of the G. Arthur Martin Medal, a three-time elected bencher of the Law Society of Ontario and one of Canada's leading appellate and trial criminal litigators for 37 years. Most recently, he and partner Wayne Cunningham were successful before the Supreme Court of Canada in a landmark privacy decision (R. v. Marakah). Jonathan Shime, a lawyer for 18 years, has appeared before the Supreme Court of Canada pro bono for social justice organizations and specializes in HIV/AIDS-related criminal law issues. He recently represented the Canadian Civil Liberties Association on what is now the leading case in Canada on bail, R. v. Antic. Scott Bergman, the firm's third partner, has been with the firm for 14 years and represents clients charged in connection with complex financial offences. The firm also includes partners Megan Schwartzentruber, Wayne Cunningham, Amanda Ross and associate Ben Elzinga Cheng.
Our Toronto Criminal Defence Lawyers serve the Greater Toronto Area in Ontario, Canada.