On August 18, 2021, municipal compliance officers, Park & Recreation Staff and the Halifax Regional Police ("HRP") were directed to remove encampments of unhoused and underhoused persons in various public spaces around Halifax. These actions resulted in clashes between police and protesters. Various individuals and organizations have expressed concerns about the role and involvement of the HRP in the eviction of unhoused and/or underhoused individuals and in its handling of the related protests.
On May 3, 2023, the Board of Police Commissioners for the Halifax Regional Municipality ("Board") announced that it had hired the law firm of Cooper Sandler Shime & Schwartzentruber LLP to conduct an independent review of the events of August 18, 2021. The firm has extensive experience in conducting independent reviews on behalf of governmental and non-governmental agencies. More information about the firm can be found here. 
The Independent Civilian Review into Halifax Encampment Clearing is tasked to identify any systemic failings in how the Board or HRP handled the eviction of unhoused and/or underhoused individuals and the related protests, and what, if any, changes should be made to policies, procedures, and practices to ensure they are consistent with community values, needs and expectations.
The subject matter of the review is fully set out in the enclosed Terms of Reference. The topics will include:
The adequacy or appropriateness of the Board's existing policies and rules;

The adequacy or appropriateness of HRP's priorities, objectives and goals,




as well as any programs or strategies to address those priorities, objectives




and goals, insofar as they may relate to the eviction or potential eviction of




unhoused and/or underhoused individuals from public spaces; and

The adequacy of oversight and governance mechanisms and practices




employed by the Board to address related policing activities and to ensure




that police services are delivered in a manner consistent with community




values, needs and expectations.
The Review will consider a wide arrange of issues, including:
Decision-making relating to potential evictions of unhoused and/or 

underhoused individuals from public spaces, and related 

enforcement actions;

Communication, engagement or consultation strategies in relation to 

community organizations, service providers, other stakeholders and 

the public, as they relate to relevant policing activities;

The adequacy of existing policies, standards, strategies or practices 

to de-escalate potentially confrontational situations relevant to this 

Review, while appropriately addressing public safety, including the 

safety of those in crisis shelters;

The adequacy of existing policies, standards, strategies or practices 

to address the use of force (including the use of pepper spray) and/or 

to prevent its disproportionate use in relation to the types of police 

activities relevant to this Review; and

The adequacy of existing HRP strategies, programs and 

competencies to build and maintain positive relationships with 

marginalized or vulnerable community members who are unhoused




and/or underhoused.
The review is scheduled to begin on June 1, 2023.
A systemic review is designed to identify and address large systemic issues of public importance. Unlike a public inquiry or other legal process, we do not have the authority to compel witnesses or make findings of individual misconduct or civil or criminal responsibility. We anticipate, and look forward to, the full cooperation from interested parties and our Terms of Reference will allow us to make meaningful recommendations on how such situations can be addressed moving forward. 
The Review will reach out and seek input from various stakeholders, including community organizations that assist and support the unhoused and underhoused, and other communities impacted by the August 18, 2021 evictions. Any individuals or organizations who have information they want to share are encouraged to contact the Review team at info@halifaxReview.ca.
The Review will culminate in a public report, which can include systemic findings and recommendations to be completed. The Report will not express any conclusion or recommendations regarding the civil, criminal, regulatory or disciplinary liability of any person or organization. However, the Report can include recommendations to address inadequacies and deficiencies in the policies, strategies, practices and programs of the Board or the HRP related to the aforementioned issues.
Further information will become available as the Review progresses.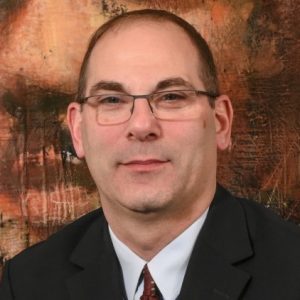 Jonathan A. Shime
Tel: 416-585-1716
Fax: 416-408-2372
Email: Jonathan A. Shime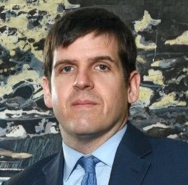 Wayne Cunningham
Tel: 416-585-1712
Fax: 416-408-2372
Email: Wayne Cunningham