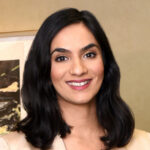 Sandler, Shime & Bergman LLP is announcing the departure of Nazampal Jaswal, Associate as of Friday April 23, 2021. She will be joining the Crown in Peel Region.
We would like to thank Naz for all the wonderful work she has done and we wish her great success in her new position.
Ms. Jaswal was previously the firm's articling student from August 2018 to June 2019 before being called to the Bar on June 25, 2019.
---
About Cooper, Sandler, Shime & Bergman LLP – Toronto Criminal Defence Lawyers
Cooper, Sandler, Shime & Bergman LLP has been practising criminal law in the trial and appellate courts since 1953. The firm has extensive experience defending allegations of white-collar crime. It also has wide experience in the defence of homicide, drug charges, and sexual assault cases. Its aim is to provide expert legal advice and skilful representation of its clients' interests in the criminal courts. All of the lawyers at Cooper, Sandler, Shime & Bergman LLP have assisted clients before every level of court in Ontario, including the Ontario Court of Appeal and the Supreme Court of Canada.
Our Toronto Criminal Defence Lawyers serve the Greater Toronto Area in Ontario, Canada.